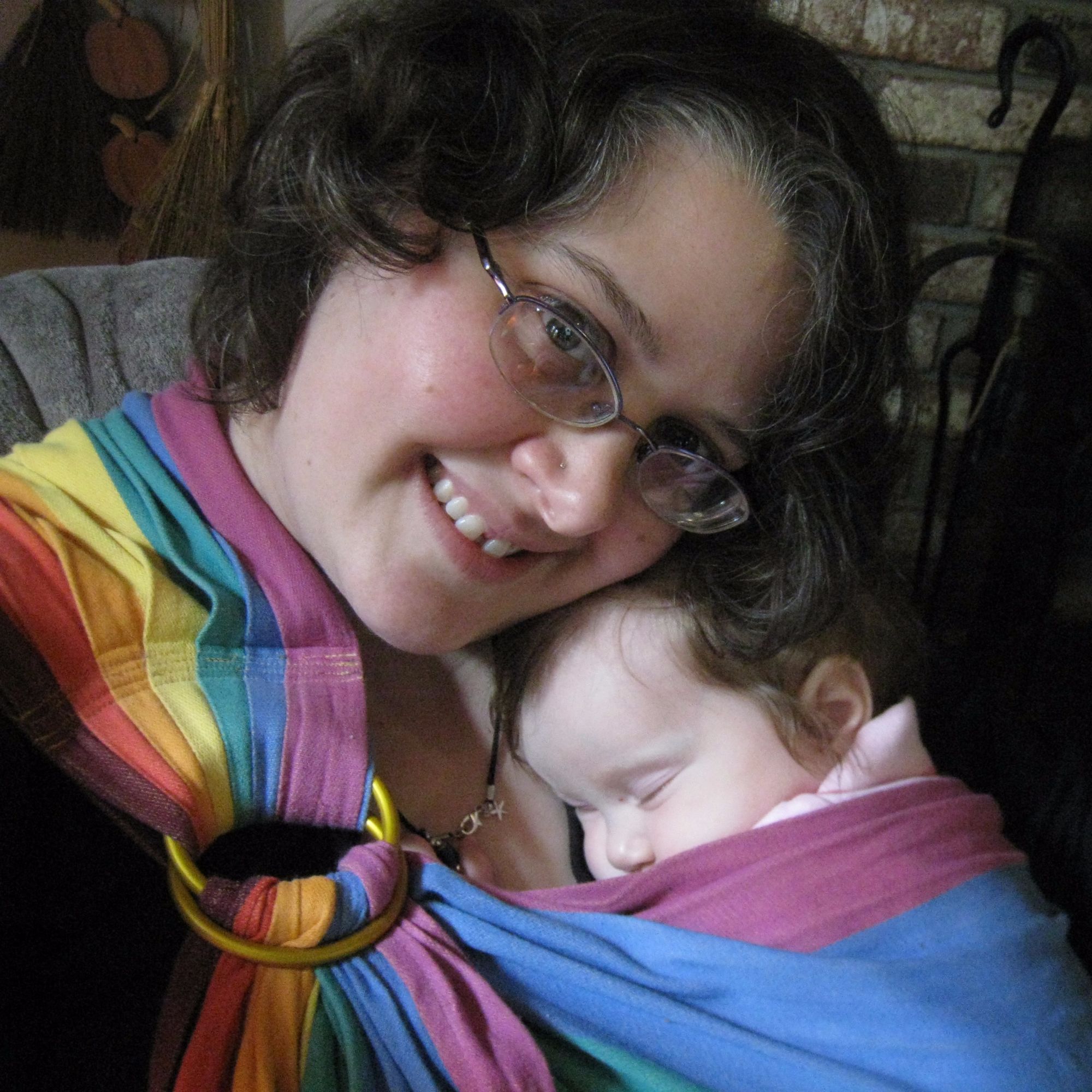 it's More than a job: it's my avocation
About SBP
There's only one person at Sleeping Baby Productions: me! I've been making ring slings since my first son was born in 2000, and he and his two younger siblings (born in 2003 and 2007) both spent the first few years of their lives in a sling. While my "babies" are now far too big for uppies, I still adore making slings for other caregivers to carry their babies.
My degree in biology was instrumental in shaping my parenting philosophy. Learning about how evolution has shaped our development suggested that we should be parenting the same way our ancestors did: keeping our babies close, and responding to their needs as often as possible. Because, while our world has changed a great deal in the last few thousand years, our babies are still wired for human contact and lots of it, not for isolation from us. And yet, with all the demands of modern society, we still have only two hands... which is where baby carriers come in.
My first homemade ring sling helped me bring my son to work for his first year, and then helped me start a business from home. Subsequent slings and other carriers allowed me to play with him and meet his needs when his new sibling was born and needed to be held; and then to run errands and my business when our third baby came along.
While our lives have changed a lot in the almost two decades since our first baby arrived, I've never forgotten how empowering it was for me to be able to make my own baby sling, and so I've continued to host free sewing directions for ring slings and many other carriers on my personal website. It's important for me personally to help everyone wear their babies, whether they have the means to purchase a sling or if they are in a place where DIY is the only way it's going to happen.
I believe every baby and every caregiver deserves the comfort and freedom of a well-made baby carrier. I hope I can sew one for you or someone you love!