Weird Food we saw in Chinatown:
Food names almost never translate well, it seems...
Oh, no! Big Bird!
Egg yellow shade! Tomato shade! All you can drink! Mmmm.
UFO peaches simply amuse me.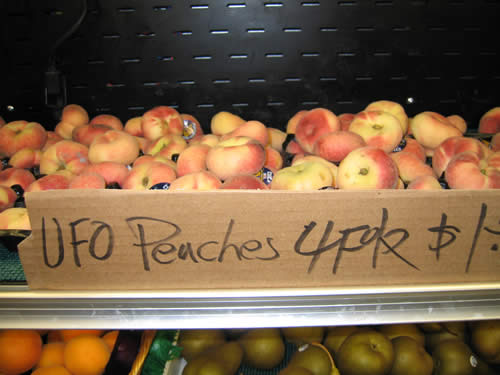 But this baffles me. Unidentified food object? Unpleasant food odor? Unbelievable foto opportunity?
Want want!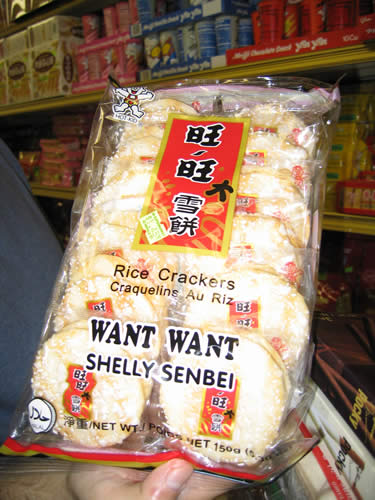 The variety of strange biscuits available is stunning. This is but a small sample.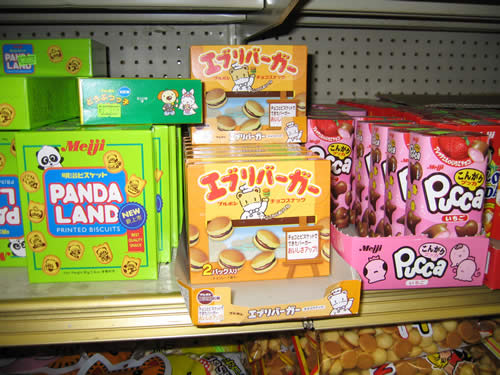 Who can resist cake? Not me. But green bean cake, that may be another story. Mmm...
All content, barring that which is otherwise attributed, is ©2007 to Jan Andrea. If you wish to use my content on another page, please email before doing so, even for content with the Creative Commons licenses. Text/images used elsewhere must be attributed to me. Be advised that I will pursue copyright violations.