The Hallway (an Image Map)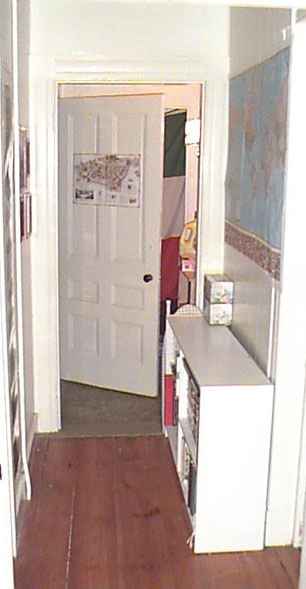 Picture taken from the Bedroom Doorway. Note the world map.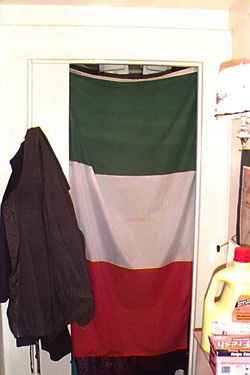 This tiny enclave is the only closet in the apartment. It is also a complete pigsty, so you can't look into it.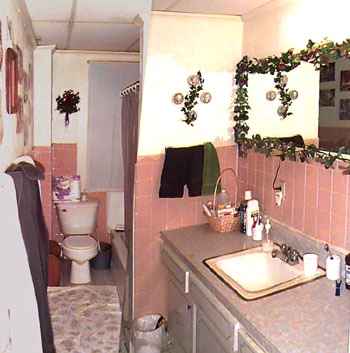 Here is the lovely bathroom. While pink wouldn't be our first choice of colors, the large sink area well makes up for it. The window looks out onto the porch, so needless to say, it is never opened. This picture does make the room look a little larger than it really is, but it's actually about 8' x 5', not at all bad for a bathroom.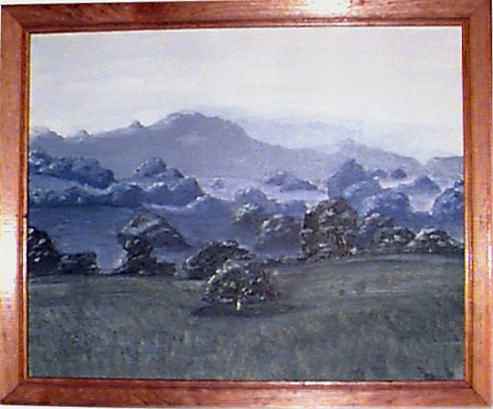 My first oil painting (actually water-soluable oils, however that works), from a book on painting.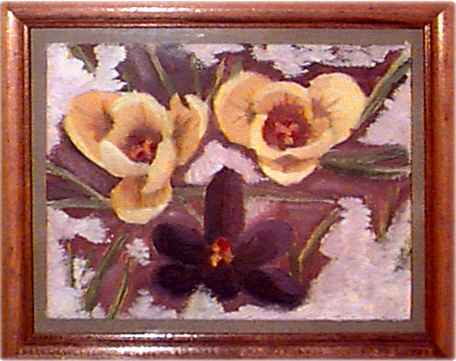 My second painting, of crocuses in the spring. You can't see it,but the stamens are built up in paint.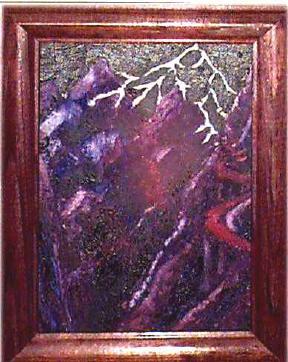 My third painting, a colorization of a drawing from a Tolkein book (The Hobbit, I think). The sky is actually black, but the flash makes it weird.
Go back into the Main Room, into the Computer Room, or into the Master Bedroom.
All content, barring that which is otherwise attributed, is ©2007 to Jan Andrea. If you wish to use my content on another page, please email before doing so, even for content with the Creative Commons licenses. Text/images used elsewhere must be attributed to me. Be advised that I will pursue copyright violations.